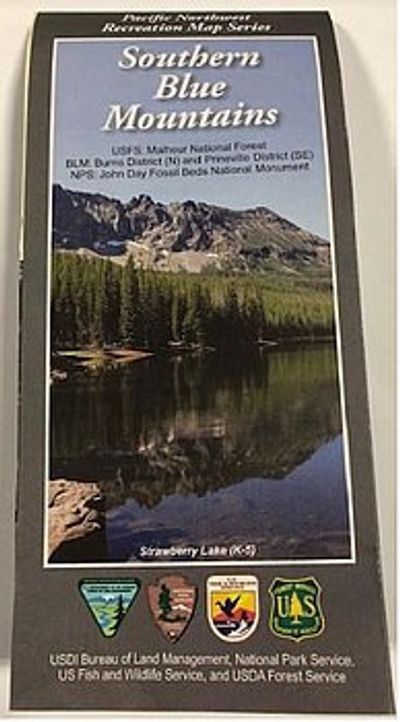 Southern Blue Mtns / Malheur National Forest Map - OR
SKU: NFORM

The 1,460,000 acre Malheur National Forest, located in the Blue Mountains of Eastern Oregon, can be reached by two major highways - US 26 and US 395. The Malheur National Forest, most of which was reserved from public domain in 1908, lies primarily in Grant and Harney counties, with some area in Baker and Malheur counties. The Forest takes its name - Malheur - from the Malheur River named by an early French trapper whose supplies were stolen. Today, the River, Forest and County all carry the name.

Includes: Malheur National Forest, North Fork John Day Wilderness (southern part) Monument Rock Wilderness, Strawberry Mtn Wilderness. As far north as Desolation Guard Station and south to Warm Springs Reservoir.

Features: Shaded relief, waterproof paper, roads, lakes, rivers, trails, campsites, boating info, historic trails.


Price each
| | | | | | | |
| --- | --- | --- | --- | --- | --- | --- |
| Photo | Description | SKU | Units | Price | Qty | |
| | 36" x 48"|1:126,720 | NFORM | | | | Add to cart |

Southern Blue Mtns / Malheur National Forest Map - OR
36" x 48"|1:126,720