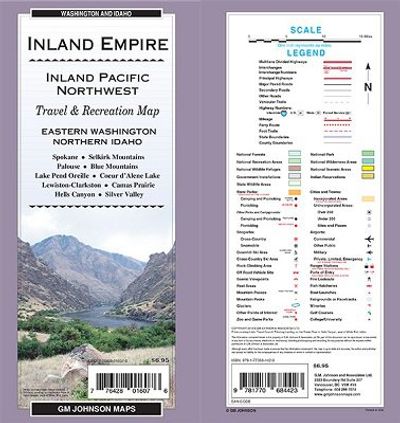 Inland Empire Road Map l GM Johnson
SKU: GMJWAINLAND

Published by GMJ - this map covers the Inland Pacific Northwest or what we like to call it the Inland Empire.. it has a nice ring to it!

This two sided map will feature Spokane, Colville, Odessa, Sandpoint, Bonners FErry, Coeur d'Alene and stretches to Pullman, Lewiston, Clarkston, Nez Perce, Wallowas, Hells Canyon and Grangeville.

GM Johnson is known for their impressive coverage and map detail, so we highly recommend this map if you're heading east and need a wonderful reference map.