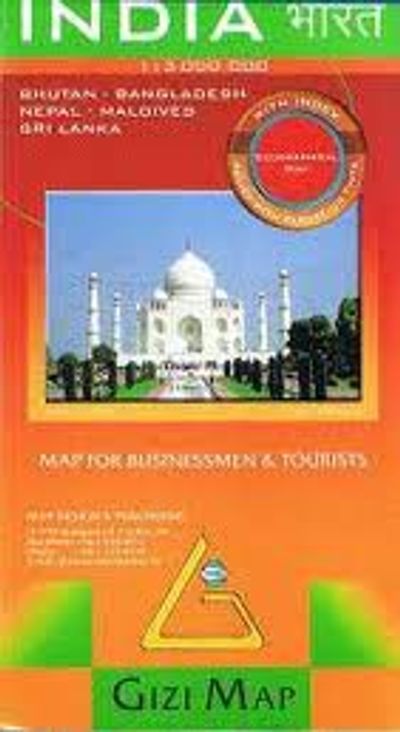 India Travel Map by Gizi
SKU: MAPGIZINDIA

Travel map of India...all on one side with the index on back. Includes up-to-date roads, place names, palaces, temples, regional boundaries and really nice shading for elevation.

Beautiful shaded relief that is the signature of Gizi maps really highlights the land and its topography with additional graphics for types of land: desert, springs, reefs, salt flats, etc.

Inset of administrative districtsof India. Also shows all of Bangladesh, Bhutan, Nepal and parts of Pakistan and Afghanistan.