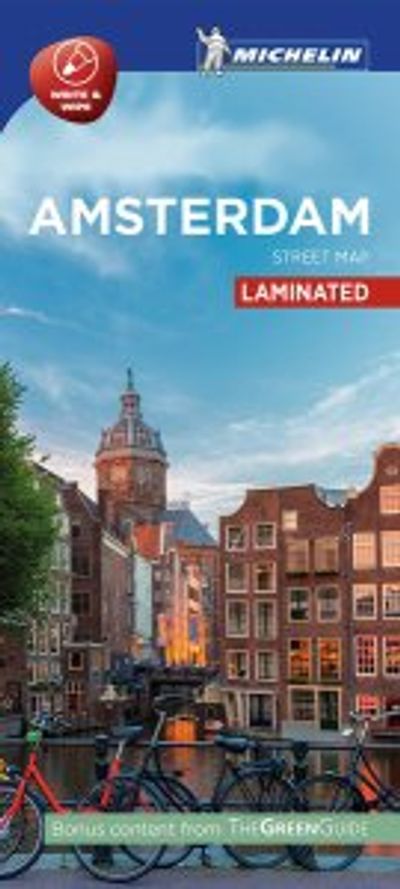 Amsterdam Laminated Map l Michelin
SKU: MICAMSL

Amsterdam Write On Wipe Off map is a foldout laminated map that is waterproof and durable.

It shows all of the streets and the numerous concentric water canals that make this city so unique and scenic.

An inset for central Amsterdam highlights the locations of museums, churches, and the National Monument, with a number cross-referencing to various tourist sites.

A small transit map indicates various train routes and interchange stations.

Practical information such as what is essential to see and other destination favorites will help fill up a few days or weeks visiting the city.