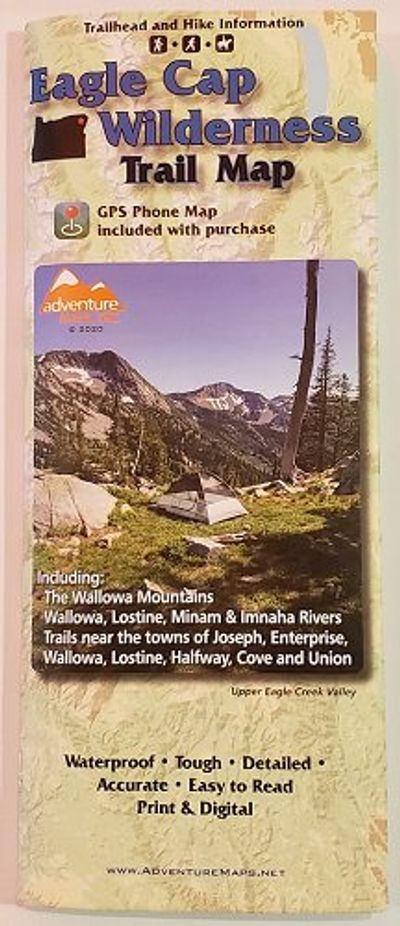 Eagle Cap Wilderness Trail Map l Adventure Maps
SKU: ADVEAGLECAP
This two sided map published by Adventure Maps of the Eagle Cap portion of the Wallowa Mountains, includes the Lostine, Minam, & Imnaha River valley trails, and shows the nearby towns of Enterprise and Joseph.

Included are textual trail descriptions and wilderness regulations.
On waterproof and tear resistant paper the map includes marked trails and approach routes, no campfire zones and climatological information.

Map includes UTM Grids for use with your GPS unit, and QR code access for download of a digital copy to your smart device.