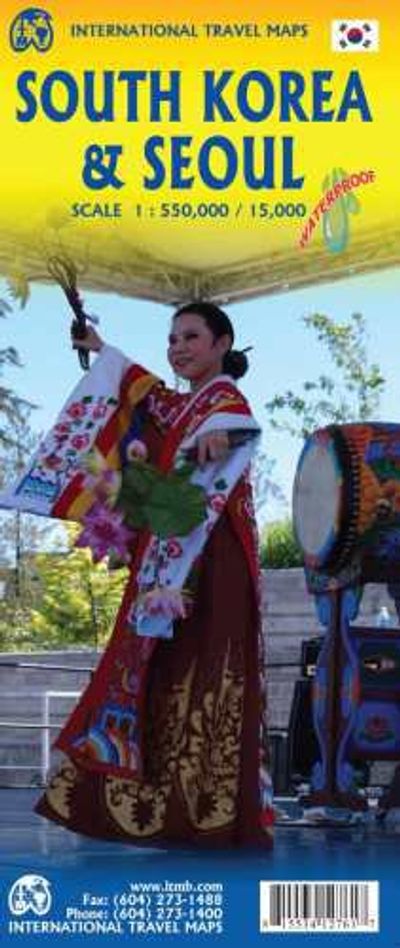 South Korea & Seoul Travel Map by ITM
SKU: ITMSKOR

This highly detailed city street map of Seoul, the capital of South Korea, centers much on the city itself covering from the airport well past to the east of the city. It also includes a regional inset providing details of the surrounding area.

It should be noted that ITM worked closely with the Korean Embassy of Canada to ensure all place names are accurate on this map.

The reverse side of this map shows the entire country of South Korea with extensive road and rail / transit routes clearly legible.