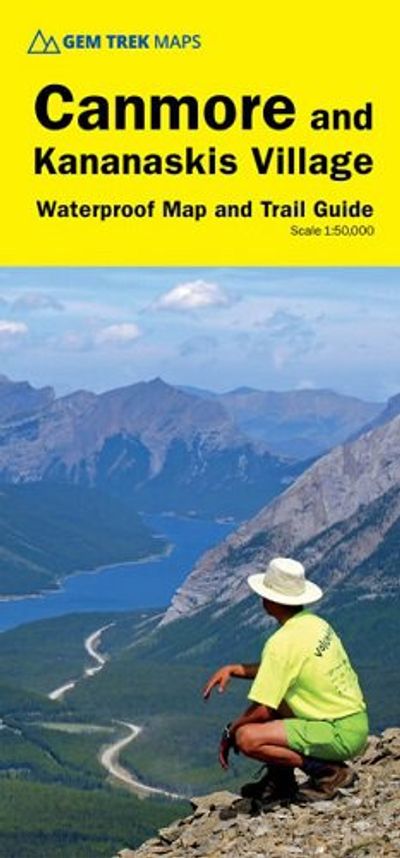 Canmore & Kananaskis Village Map by Gem Trek
SKU: GEM26479

This map covers some of the most popular terrain for hikers and mountain bikers in Kananaskis Country - Bow Valley Provincial Park, the Canmore area, the Smith-Dorrien/Spray Lakes area south to Mount Shark trailhead, Barrier Lake, and the Kananaskis Village area from Ribbon Creek south to Galatea Lakes trailhead.
Many trails are covered on the map including: Grassi Lakes, Yamnuska, Ha Ling, Lady Macdonald, Barrier Lake Lookout, Mt. Allen via Centennial Ridge (the highest maintained trail in the Canadian Rockies), Ribbon Falls and Ribbon Lake, Lillian and Galatea lakes, Karst Spring and Buller Pass.
On the back of the map are trail descriptions and photos of 14 highly recommended day hikes, three overnight trips and eight classic mountain bike rides, as well as three areas recommended for cross-country skiing. Also on the back is a 1:25 000-scale inset map of the Kananaskis Village-Ribbon Creek area, as well as contact information for visitor centers, campgrounds, hotels and lodges.
Scale = 1:50,000
25 meter contour interval with shaded relief
Waterproof