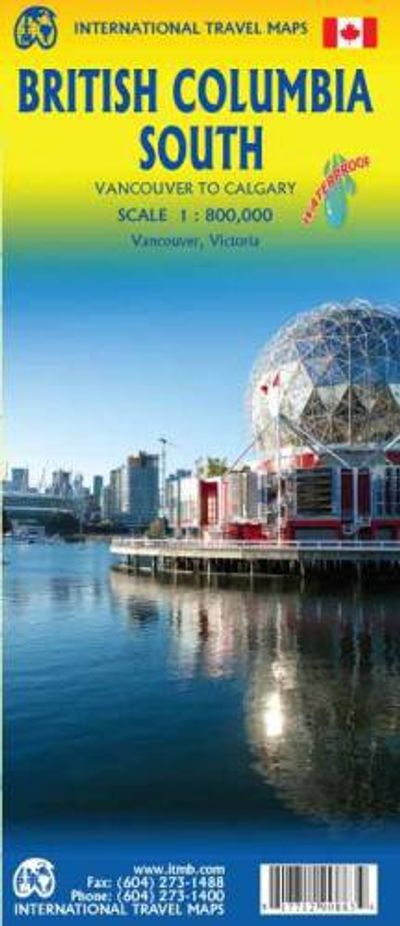 British Columbia, South Travel Map by ITM
SKU: ITMBCS

Travel map of British Columbia South: From Calgary to Vancouver and as far north as Prince Rupert and Fort St. John.

Shows roads, place names, points of interest, border crossings, campsites, RV sites, hospitals, gas stations, places to kayak, information centers and nice shaded relief for Southern BC.
So detailed it even names some trailheads! Also includes insets of Victoria and downtown Vancouver.

Ideal for driving or planning a trip!