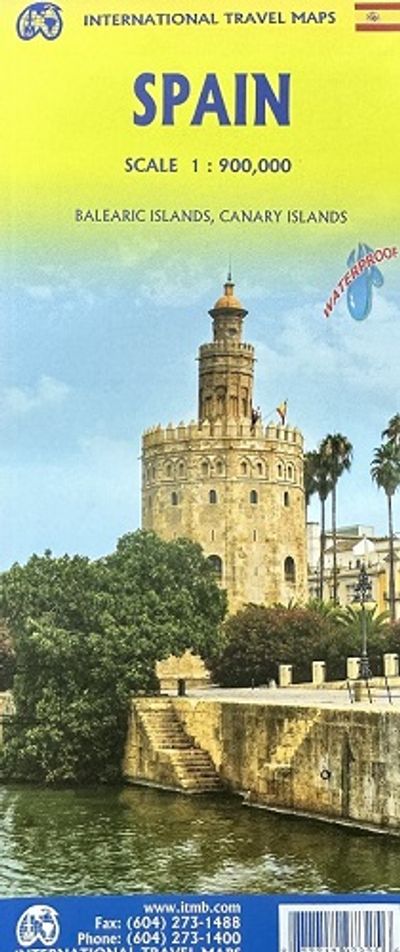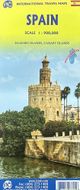 Spain Travel Map l ITM
SKU: ITMSPA
We could wax poetically about Spain all day. The food, the atmosphere, the breathtaking views.

To be able to find all of these things.. you'll need this Travel Map of Spain published by ITMB! Okay, maybe not the atmosphere, but you get what we're trying to say.

Spain is an ancient land full of beautiful historic sites dating all the way back to Roman times. As a country, it divides itself naturally into Catalonia, Galicia, Central Toledo and the Mediterranean Coastal region.

This Road Map of Spain is double-sided splitted it East to West. Since joining the EU - Spain as heavily invested in road improvements and enthusiasitically embrased rail line improvements to get traveller's out of their cars and onto trains!

It also includes insets of the Canary Islands and the Balearics in the Mediterranean.

Printed on Stone Paper, this folded Map of Spain is waterproof and tear resistant.