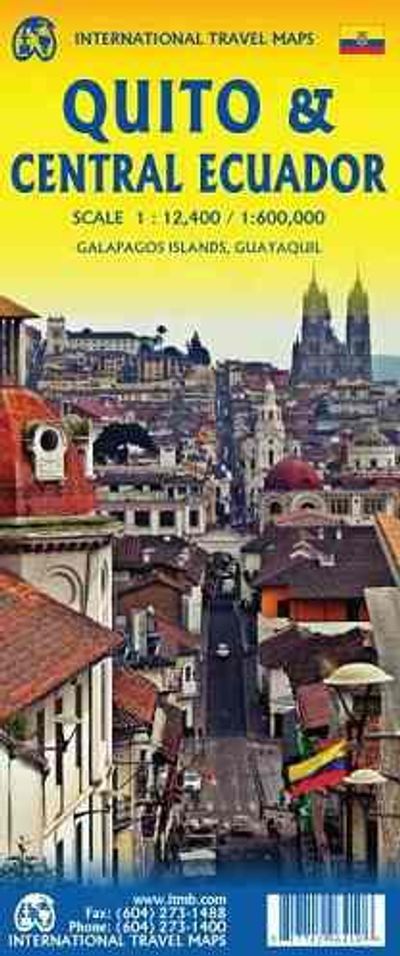 Ecuador Central and Quito Travel Map by ITM
SKU: ITMQUITO

While this Travel Map of Quito and Central Ecuador can be slightly confusing at first glance, ITM Maps has packed in a lot of information in so little space!

Street Networking is clearly shown along with the rapid line buses and metro. The Old Town is perhaps the most interesting area of the city for visitors, so it gets it's own spot on the left hand side of the map. "New Downtown" is centered on La Carolina Park where the majority of shopping malls and hotels are located. It does include the airport, but with it's location so far out of town, it is in a inset.

The Reverse side of the map covers all of Central Ecuaodr in a North to South format. Covering from Ibarra to Loja and from Guyaquil to the edge of the Amazon.