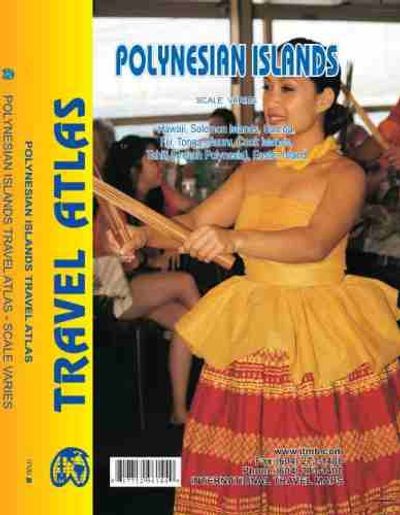 Polynesian Islands Atlas by ITM
SKU: ITMPOLYAT

Travel atlas of the Polynesian Islands. The maps are at various scales depending on the island, but they all include details such as roads, place names, points of interest, shading for terrain, rivers, lakes, parks, ferry routes, beaches, etc.

Coverage: Hawaii, Solomon Islands, Samoa, Fiji, Tonga, Nauru, Cook Islands, Tahiti and Easter Island.
179 pages, paperback.