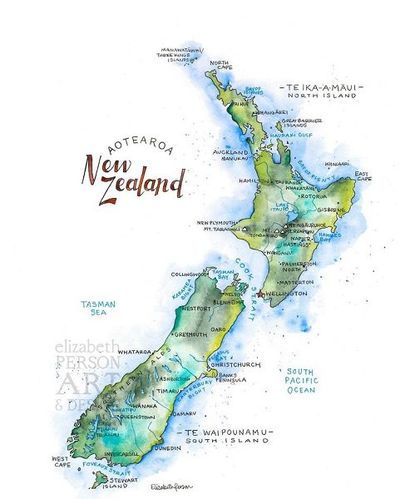 New Zealand Watercolor Map Print l Elizabeth Person
SKU: EPANEWZEALAND

Created by local artist Elizabeth Person, this beautifully crafted watercolor map of New Zealand makes a great gift.
The map highlights the geological features of the country, major cities, mountains and areas of interest.

Originally hand drawn and delicate shading of color to reflect the topography and climate of the land was added!
Printed on archival high quality paper, or plak-mounted and ready to hang.
Note: The Watermark is not included on your print.