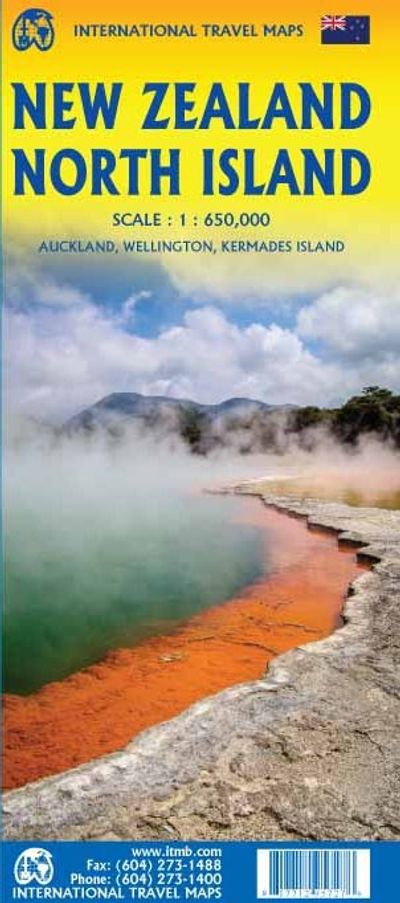 New Zealand North Island Map l ITM Maps
SKU: ITMNZN

Published by ITM, this map focuses on the North Island of New Zealand. At this expanded scale, it takes both sides of the map to show off all of the attractions you can find on the North Island. Given the shape, it still provides ample space to include a large inset of Auckland and the Public Transit System.

The reverse side has an excellent inset of Wellington and includes the north tip of the South Island with the Ferry Routes that links the Islands together.

This Map will also have the Top Attractions of Must Sees such as Napier Rotorua and the Hobbiton Movie Set (for us LOTR Fans!).