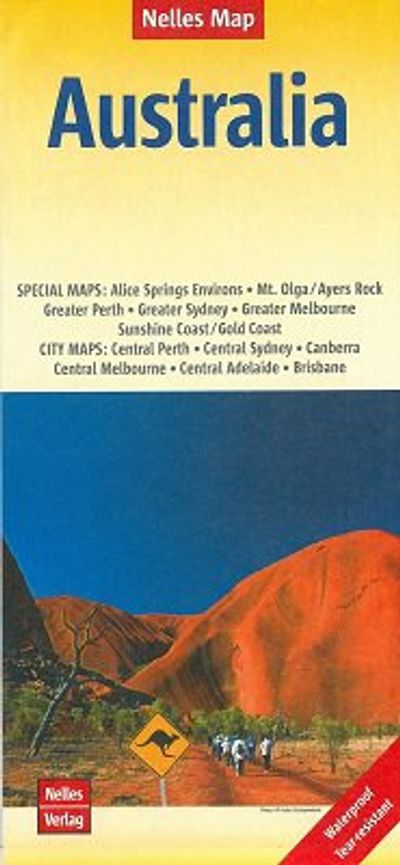 Australia Travel Map by Nelles
SKU: MAPNELAUS

A two-sided map showing the cities, roads, and attractions of Australia.

Shaded relief shows the topographical layout of the land. Includes insets of regions including the Alice Springs Environs, Mt Olga, Ayers Rock, the Sunshine Coast, and the Gold Coast.

City insets include Central Perth, Central Sydney, Canberra, Central Melbourne, Central Adelaide, and Brisbane.

Very handy and informative!