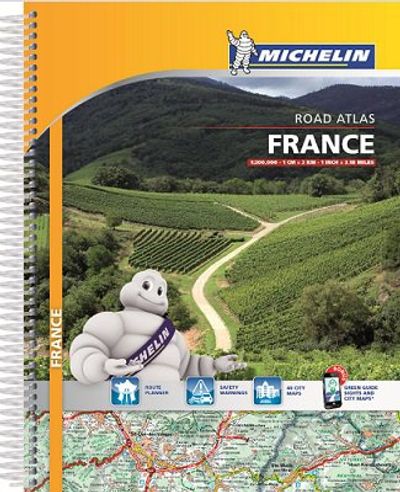 France Road Atlas l Michelin
SKU: -9782067142855
Michelin Road Atlas of France. Created using a scale of 1:200,000 this atlas packs a lot of information into a book!
Includes index of place / city names, a distance chart, gas stations, bike paths, parks, points of interests and more.
Total page count is 462 pages and has a sturdy, spiral binding.
With impeccable road detail, scenic routes, clear country boundaries and shaded relief - this atlas is essential for planning!
Michelin has existed for over 100 years now. Today, their maps and atlases offer some of the best detail on where to go, how to get there, where to eat and where to stay.
Their products deliver the same promise of quality and consistency we expect from them as one of the world's most trusted brands.