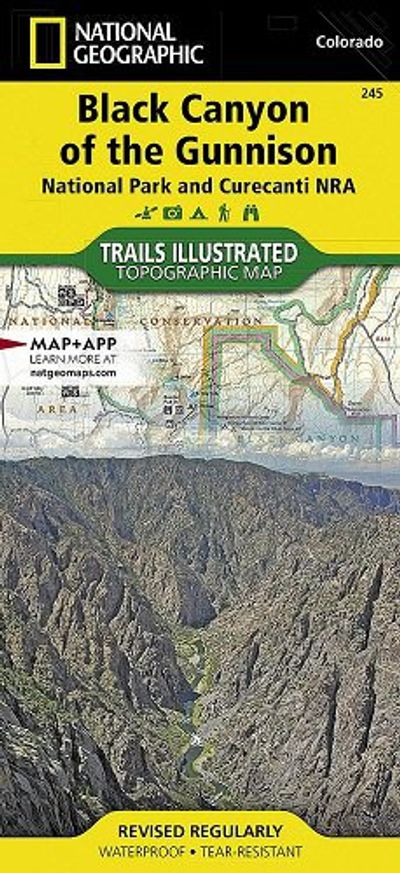 Black Canyon of the Gunnison Map - CO
SKU: TRA245
Colorado's Black Canyon of the Gunnison National Park is a 48-mile long, exceptionally deep, steep and narrow canyon located in the Rockies, near Montrose.
This topographic recreational map also shows the upriver Curecanti National Recreation Area and the downriver Gunnison Gorge National Conservation Area.
The two-sided, waterproof, tear-resistant map indicates recreational attractions including scenic drives, canyon vistas, camping, hiking, canyon tours, boating and much more.
1" = 1 mile / 1cm = .6km
Contour interval 80 feet
Waterproof