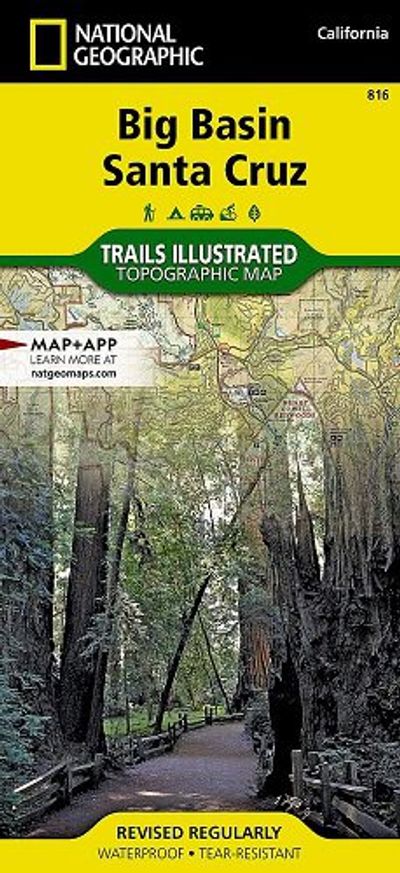 Big Basin Santa Cruz Map - CA
SKU: TRA816
The Big Basin Santa Cruz Map #816 by National Geographic is a topographic recreational map showing Big Basin Redwoods State Park and neighboring state parks Año Nueveo, Butano, Castle Rock, Henry Cowell Redwoods, the Forest of Nisene Marks, and others.
This region hosts the largest continuous stand of ancient redwoods south of San Francisco. Big Basin is California's oldest state park and contains over 10,000 acres of old-growth redwood forest.
This two-sided waterproof, tear-resistant map shows the many options for camping, hiking and other recreational activities, including the famous Skyline-to-the-Sea Trail that threads through the region.
1" = .63 mile / 1cm = .4km
Contour 50 feet
Waterproof