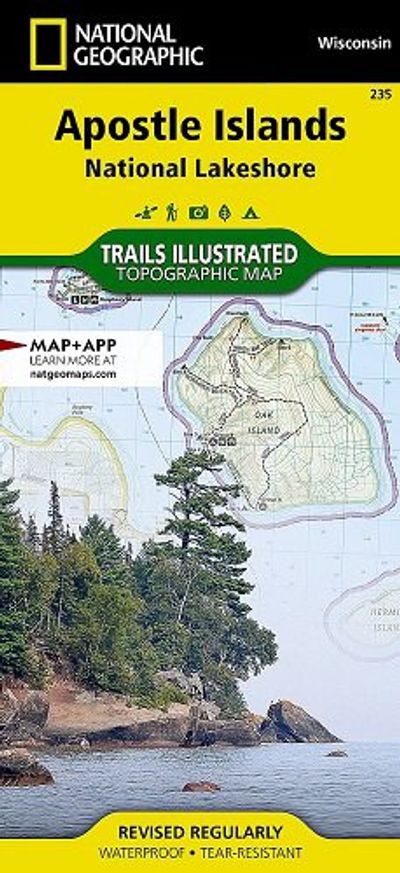 Apostle Islands National Lakeshore Map - WI
SKU: TRA235
Trails Illustrated Map #235 of Apostle Islands National Lakesure, published by National Geographic.
The Apostle Islands are a group of scenic islands located near the south end of Lake Superior in Northern Wisconsin. More than twenty islands plus ten miles of mainland shoreline offer recreational opportunities for boaters and kayakers to enjoy.
This 2-sided, waterproof, tear-resistant map delineates campsite locations, trails, picnic areas and more. A handy island-to-island mileage chart pinpoints travel distances between the many islands.
1" = 1 mile / 1cm = .63 kilometers
Contour Interval 25 feet
Waterproof