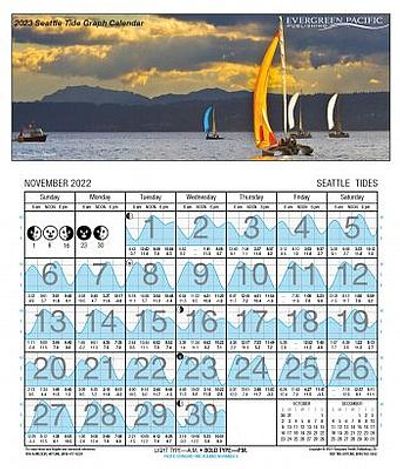 2023 Tide Calendar l Seattle or Port Townsend & San Juan Islands
SKU: ACCTGCSEA

2023 Graphic Tide Calendar for Seattle or Port Townsend and the San Juan Islands.

Monthly tide graphs, with heights & times, a tide correction table for 49 different locations, tide tables for the Pacific Beaches, moon phases, a sunrise/sunset table, and emergency-use recompression chambers for the Pacific Northwest.

Published by: Evergreen Pacific
Size: 8.5" x 10"

Fully updated!