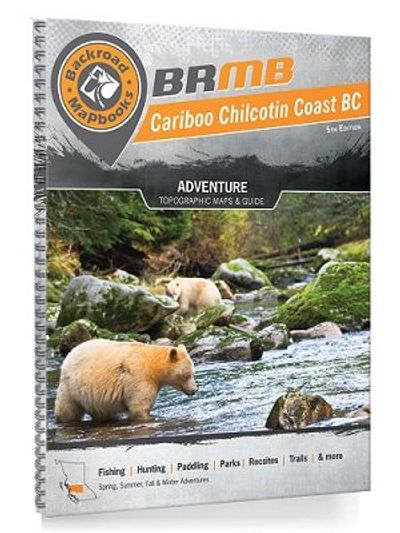 Cariboo Chilcotin Coast Backroad MapBook by Mussio
SKU: MUSCCC

The Cariboo Chilcotin Coast Backroad MapBook is a comprehensive atlas including areas between Bella Coola, Williams Lake and Prince George. Beyond Bella Coola, there are no roads - so exploration becomes a boat or float plane endeavor. The rugged coastal bays and inlets are a boaters paradise. The inland areas offer plentiful game and streams rich with rainbow trout for hunters and anglers. Paddle route information including the world famous Bowron Lakes Canoe Circuit, and others including the Upper Adams River Route, and trips on the Fraser River. Mt Robson Provincial Park and Wells Gray Provincial Park are two scenic recreation areas featured in this atlas.
This comprehensive outdoor recreation guide is indispensable for exploring this remote area.

Spiral bound. 125 total pages, 47 detailed map pages at a scale of 1:250,000. Also includes 3 maps at a scaleof 1:300,000 and 3 city trail maps at scales ranging from 1:30,000 to 1:250,000.