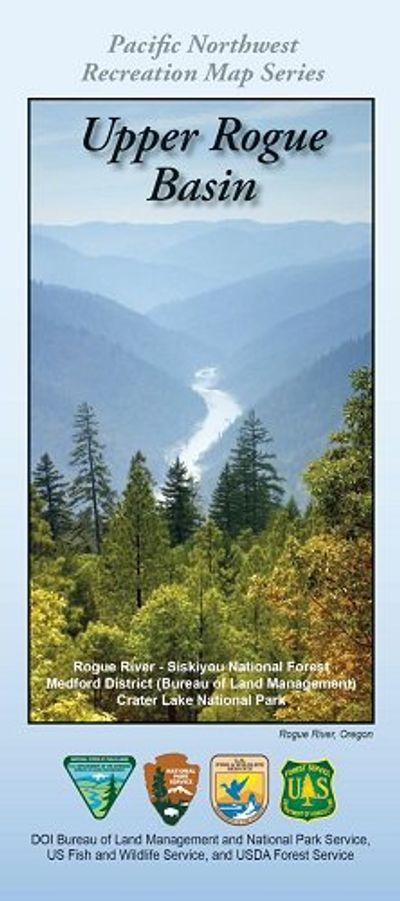 Upper Rogue Basin National Forest Map
SKU: NFORURB

Located in Southwestern Oregon and Northern California; the Upper Rogue Basin contains the Rogue River - Siskiyou National Forest.

This National Forest Map of the Upper Rogue Basin is two-sided. Side A displays the National Forest South and West of Grants Pass and Medford and Side B covers East and South of these two towns.

Includes the Rogue Wilderness, Thered Buttes Wilderness, The Sky Lakes Wilderness and Crater Lake National Park.

Campgrounds, Trail Heads, Points of Interests, Hiking Trails and Forest Service Roads are clearly displayed.