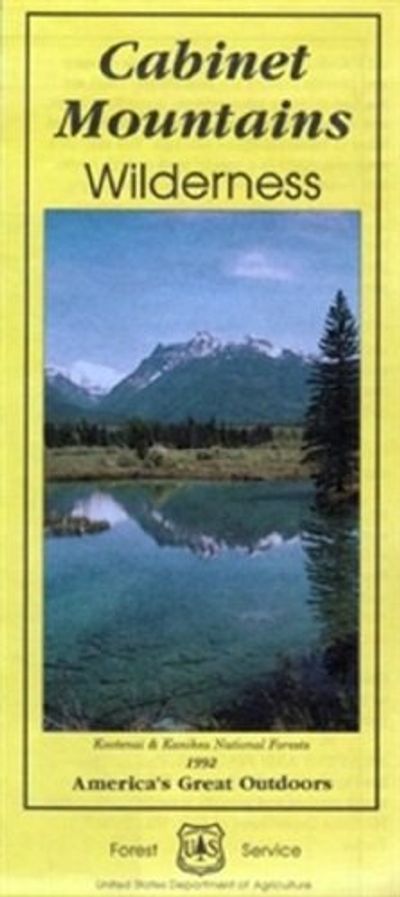 Cabinet Mountains Wilderness Map
SKU: NFMTC

National Forest Service Map covering the Cabinet Mountains Wilderness in Montana, USA.

Located in the Kootenai National Forest in Northwest Montana, this two sided map (North on Side A, while South is covered on Side B) covers the Cabinet Mountains Wilderness and is topographic.

Trails, Points of Interests, Fishing access sites, Forest Service Roads and more are clearly labeled. Federal, State and Private land ownership boundaries are color-coded.

Printed on Waterproof, Tear-Resistant paper.