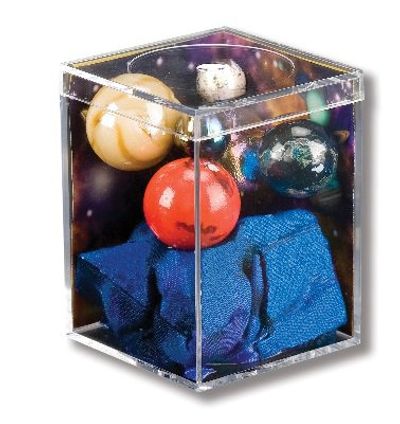 Our Local Universe Set
SKU: SHA74
The Universe is a huge place, sometimes too big to comprehend.

Begin your space exploration with Our Local Universe Marble Box Set, a great way to explore the closest celestial bodies to Earth without getting too lost in the cosmos! This box set includes the Earth, Mars, Venus, Mercury, the Moon and a jumbo marble with a galaxy design. Put them out on display, keep them in the box to admire, or store them in the velvet pouch.
The perfect gift to inspire, educate, play, give perspective, and bring peace
Includes geographically accurate 1/2" Moon, 1" Earth & Mars marbles and artistic interpretations of Mercury, Venus, and The Galaxy Marbles
Stainless steel stands and drawstring pouch included
Warning - small celestial bodies, choking hazard
The geographic art is expertly kiln fired at over 1000 degrees, creating an all-glass masterpiece that will last a lifetime!
Handmade in the USA