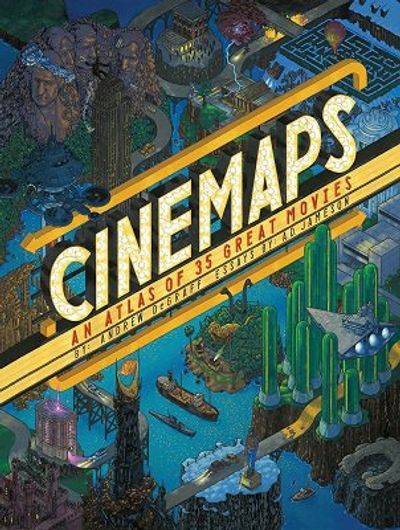 Cinemaps by Andrew DeGraff
SKU: -9781594749896
This beautifully illustrated atlas of beloved movies is an essential reference for cinephiles, fans of great films, and anyone who loves the art of mapmaking.
Acclaimed artist Andrew DeGraff has created beautiful hand-painted maps of all your favorite films, from King Kong to The Princess Bride, Fargo, Pulp Fiction, even The Breakfast Club—with the routes of major characters charted in meticulous cartographic detail.


Each map is presented in an 9-by-12-inch format, with key details enlarged for closer inspection, and is accompanied by illuminating essays from film critic A. D. Jameson, who speaks to the unique geographies of each film.
160 Pages / Hardcover
Author(s): Andrew DeGraff