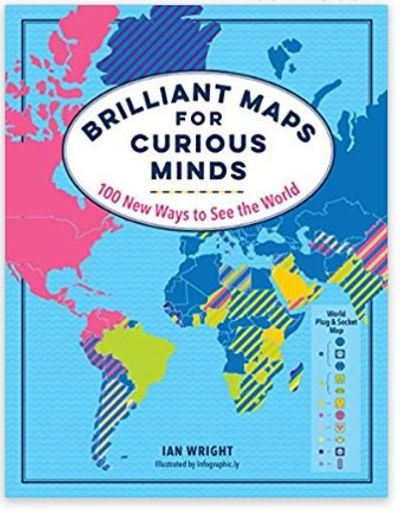 Brilliant Maps for Curious Minds
SKU: -9781615196258
What country has the most venomous animals?
Who drives on the "wrong" side of the road?
How many Americans believe in climate change?
Brilliant Maps for Curious Minds
is jam packed with eye opening information, whimisical insight and surprising connections that illuminate the contours of our cultures, history and politics.
This book includes 100 maps that will definitely change the way that you see the world.
7
" x 9"
208 Pages / Hardcover
Author(s): Ian Wright